Metroland Last Ticket to Ride Party - Say good bye
Metroland is almost gone, a few more weeks and it will merely be a memory for all the children and adults who have grown up with the fun of the fair at the Metro Centre Gateshead. To be redeveloped as a cinema metroland will be lost forever together with the Zierer Tivoli custom coaster.
There is a competition running at the moment for the "Last Ticket to Ride Party" that some may be interested in: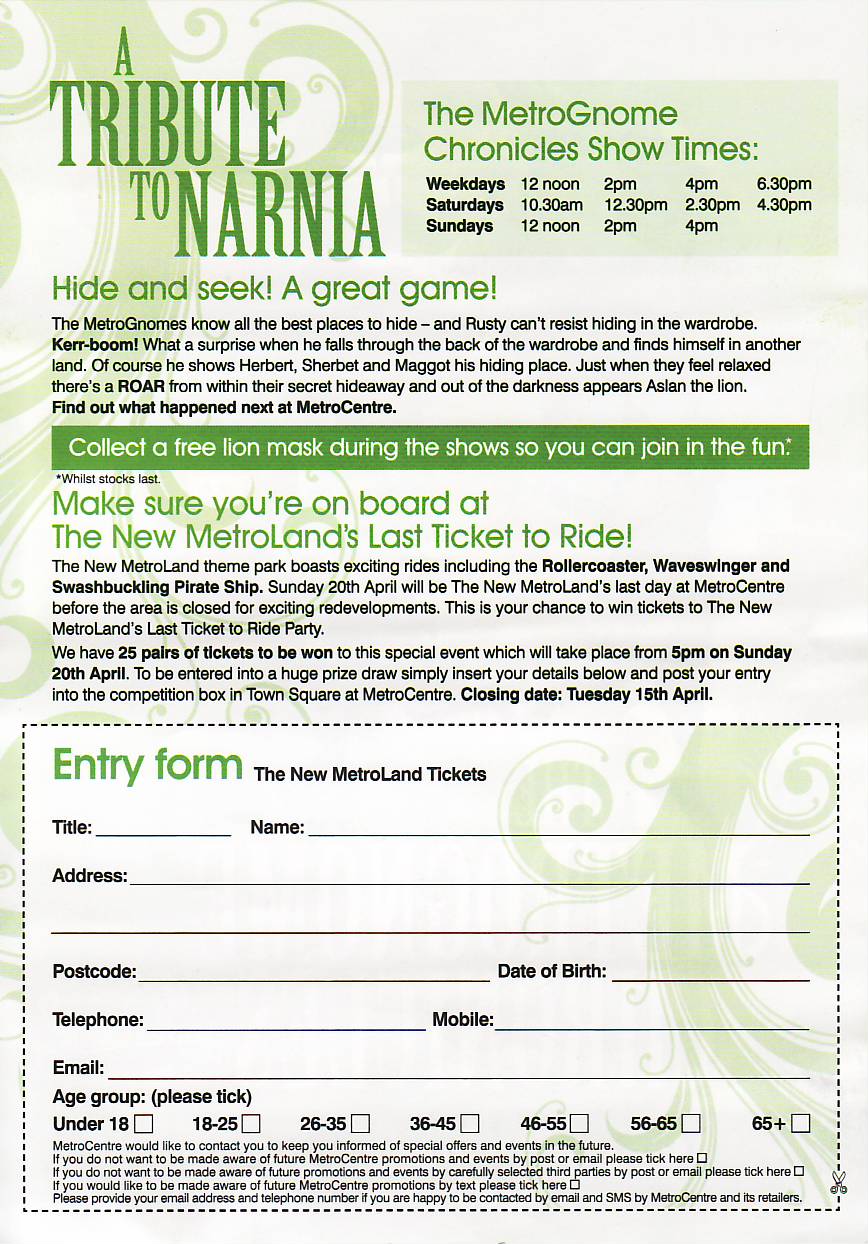 We have to make the effort this month to get down and ride the rides before they go...