Installing/using/finding Professional Services Tools Library (PSTL)
I just couldn't find the Professional Services Tools on Dynamics GP today & I admit that this is not the first time, so I'm blogging it to remember for next time.
Dynamics.SET
Couldn't find any reference to a PSTL DIC in Dynamics.SET -so assumed it had been missed during a previous upgrade on this install.
Installing PSTL (GP2013R2)
I know in the past that the PSTL was downloaded from Partner Source (website that your GP partner has access to), thus I raised a support ticket to get the installer from partner for me. Then was told it is now part of the standard GP installer from GP2013R2 – excellent, I like that more of these extras are turning up in mainstream media!
Ran the installer and selected to alter existing install and there it is in the list!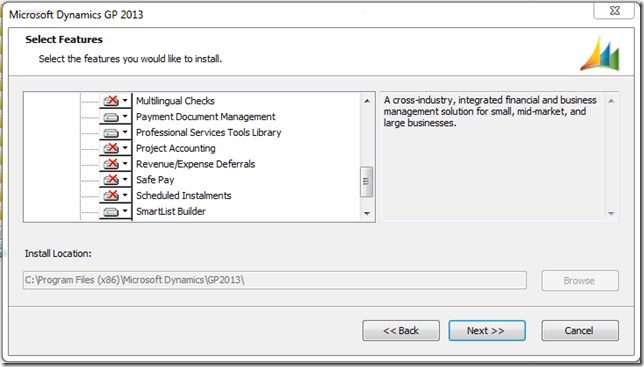 Ran through the installer but couldn't see any changes to the list in .DIC, no prompt to import any chk files on running GP, so got puzzled.
Went to have a quick look at what was on the machine, I often use the "add shortcut" as a fast way to browse the dictionaries on an client install. I then realised my oversight. The Professional Services Tools Library is actually in the Technical Services Tools Dictionary. I'd been checking under "P" rather than "T" with tunnel vision as I was in a hurry and under pressure. Below you can see the "main window" under Technical Service Tools>>Project>>Professional Services Tools Library.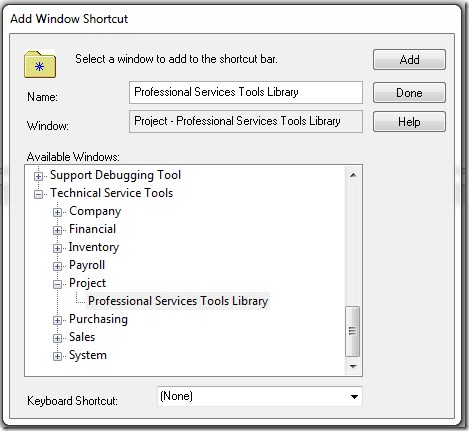 Back to the SET file
The Professional Services Tool Library for Dynamics GP has .SET number of 1838, another fact that is useful for Google to learn.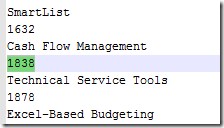 After all that…
Anyway it happens that the "Shipment Notification" window that I thought was part of the PSTL is not and requires a Partner Source download, back to raising a new support ticket!