GP Row Seeker™ New product perfect for dynamics professionals
GP Row Seeker™ is an innovative new way to identify table rows in Dynamics GP. May be used with most Dynamics GP transaction tables. From a default row id, find the transaction row number*. Perfect tool for Developers, GP consultants, BI specialists, End Users. Watch the video of it in action below!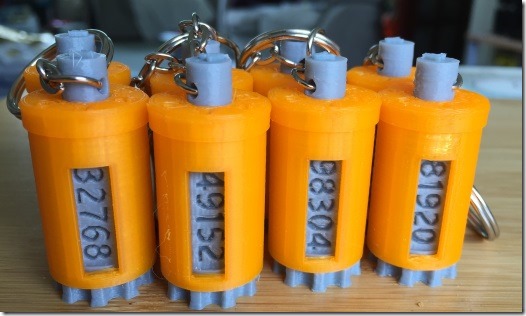 Using an innovative technique kinetic energy is harnessed from the user, so no batteries are required for continuous operation of the device
Ultra portable and compact, easily packed on those on-site consulting assignments with customers
Physical "aux port" allows the unit to be combined with a phone dangly or set of keys for peace of mind that the device is close at hand
May be used to find a row number or in reverse to find a dexterity default row id
Colour coordinated for clarity and ease of use
Large display readout for the most worn out eyes to read
Ergonomic grip prevents slipping in operation
Fast operation, find the key row in sub seconds with fast dial action
Robust plastic design should last in even the most demanding consulting environments
Compatible with most standard key rings
Will identify up to first six rows of most transaction types in Dynamics GP tables
Uses word wide Arabic Numbers for compatibility with GP tables
Compatible with all versions of Dynamics GP and SQL server
Easily serviced, with spare parts available
Silent operation
Geek Chic - every professional should be sporting a Row Seeker
Free up critical brain process in your head to focus on the task at hand rather than doing sophisticated multiplication mental arithmetic. Buy for your development team, consultants or BI specialists to see your company productivity soar.
* only works on first 6 rows and in tables with no rows deleted or inserted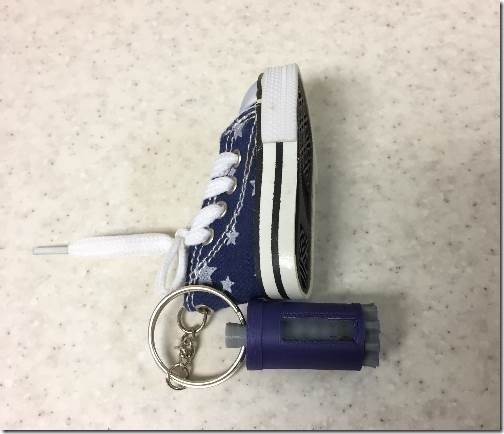 Note: key ring shoe not included in standard GP Row Seeker™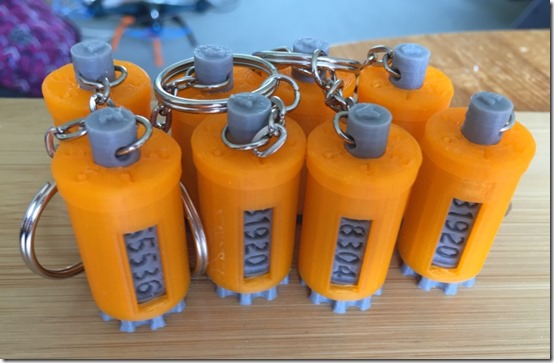 Operation
Find the row id of interest in the device window, look at the end of the device, see what number the pointer on the stub is pointing to, this is your transaction row number. The device can be used in reverse to obtain a default row id from a row number too!
Do not operate the device while driving or in charge of machinery. Not to be used as a medical device.
Testimonials
"best tool I've ever used in my 20 years of GP consulting" –Joe Wise, GP Consultant

"Speeds up my development time on every project" – Cody Smith, GP Developer

"Considering issuing this gadget to all our new GP customers as part of the on- boarding" –  Brandy Markton, CEO SalesCanvas ISV
Availability
Available to order now
Price
£/$/€ – Prices on application – bulk orders attract % discount
Custom options
Versions with company branding and/or colours available by quotation
In the media
As featured on Enterprise Software Podcast Episode 62