ERP HEADtoHEAD by Lumenia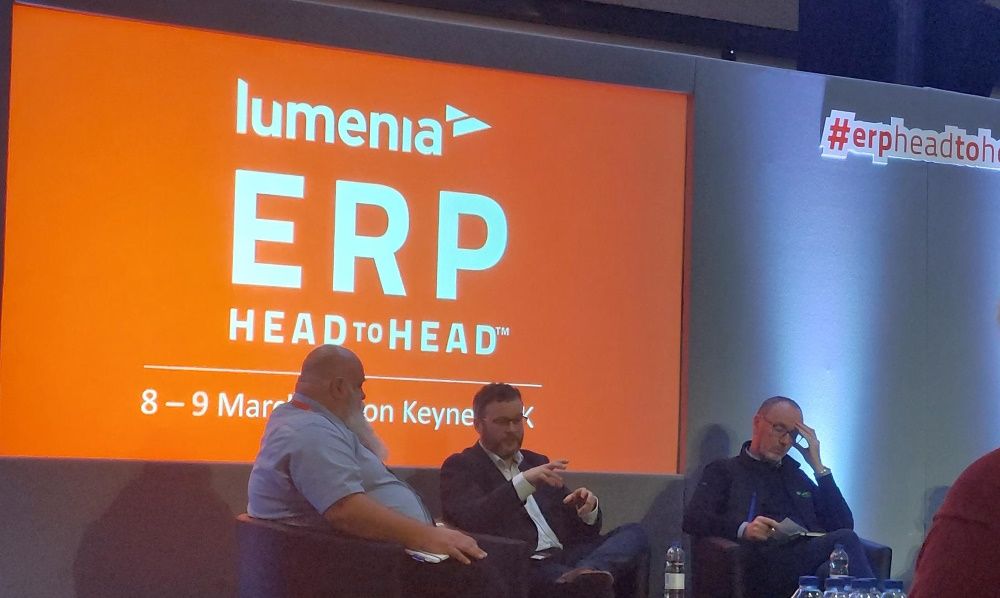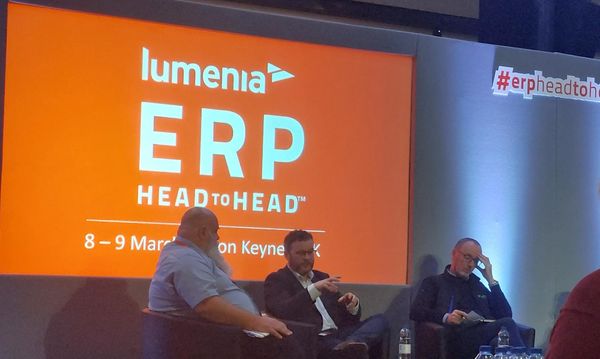 Choosing a new ERP solution for a company may be one of the larger investments a company will make, both financially and through investment of time and resources.
Lumenia Consulting run an annual event, HEADtoHEAD™ that I was able to attended. At the event, a selection of big name ERP vendors have a booth on an expo floor, there are also a number of break out sessions where the vendors demo products. There are also talks on general ERP subjects, for example "Common ERP implementation mistakes".
The vendor demos of products, must follow an outline "script" so that it is easier to compare products like with like. This is an interesting attempt to allow easier comparisons between products, not so sure about the value other than ensuring the demos were of consistent content. If anything it just ends up showing how similar the different products are.
I had attended a similar sales event previously and had been disappointed, I came away from that event feeling that I had not achieved much for my invested time. Primarily this was because short time slots had to be booked and there was no time to really get beyond introductions before the time slot was over. Thankfully, this event by Lumenia faired much better in that regard.
The expo floor was open continuously for the duration of the whole event, including the evening drinks reception on the first night. This reception involved a free bar, luckily I was driving... don't buy a new ERP solution drunk! This amount of presence made the various software partners very accessible to talk to for as much time as was reasonably required. Of course it was also easy to pop back to see them again should a further question come to mind. I thought that this worked well, together with the numbers of visitors being low enough to make contention for the time of the companies low. Also duration being two full days, there was plenty of time and felt less rushed than it otherwise would be. Some people visiting, were only attending one day of the two days.
Be aware, there is a very finite limit to how far the companies are going to go talking to you as they want to feed you to their pre-sales pipeline funnel on their CRM systems. So be prepared for a long tail of communication after the event too.
It is good to get talking to other people attending, to find out where abouts they are in the same journey and what products they are considering. This is limited use, as every company has different requirements, but certainly fun meeting new people.
Companies attending
Many of the big names were represented by partners in their sales channels, and others directly representing themselves;
Sage X3
IFS
Epicor
MS Business Central
MS Finance & Projects
Netsuite
SAP Business One
SAP S/4HANA
SAP Business ByDesign
Infor
And what I perceive to be less well know but established solutions;
This selection gives a good opportunity to engage and ask questions of the different partners, in exchange for your contact information, expect to have your delegate badge scanned at every opportunity, allowing a flurry of follow up emails and phone calls, post event. This could be a good or bad thing depending on what stage you are at, and how easy you find it to shake the unwanted calls off.
There are hundreds of ERP products out there on the market, and dozens of good enterprise products in the UK market. At this event, although a good selection, did not encompass every possible solution out there. It is good to also remember there are other partners that exist for these same products. Alternative partners that may specialise in, say, not for profit companies, or manufacturing etc. The partner representing the product at this event may not necessarily the right fit for your company. That said, you got to start somewhere, and having these names under one roof was so helpful for general conversations.
Break out sessions
There were a few talks that were non-vendor specific. Generic in nature they didn't have much new for me personally, but love reading about ERP. For average person I could see many notes being made during these sessions.
The break out sessions:
Characteristics of Successful ERP Implementations
Are you ERP Ready?
Panel discussion:
Avoiding ERP Implementation Mistakes
Venue
Venue was very good, good parking, central in the country, food excellent and in plentiful supply, with snacks at each break. Also lunch is provided. Coffee, teas, fruit juices were all there, just when you needed them. Being at one of these events can be an endurance if you are trying to get the most out of it, having food and drink helps keep going. Dietary needs were well catered for and labeled.
You could hear people ok, free wifi, not too hot or cold that day.
I do need to mention the afternoon cookies - they were AMAZING.
Conclusion
Worth attending this event if you are in the selection stage and wishing to compare software or get a feel for the market.