Dynamics GP window forms flickering-redrawing during Network Group Policy update
Rolling out Windows 10 to our estate has caused an issue with Dynamics GP interacting with Group Policy updates. The users are experiencing the form windows in Dynamics GP vigorously flickering/updating for about five seconds, at regular, but random intervals through the day.
Group policy is a set of network rules/configuration that can be pushed to network machines or/and users.
It turns out to be related to when group policy gets automatically pushed to the machines and users that happens throughout the day.
It can be reproduced by force an update by invoking the update manually from the machine from the command prompt:
GPupdate /target:user GPupdate /target:computer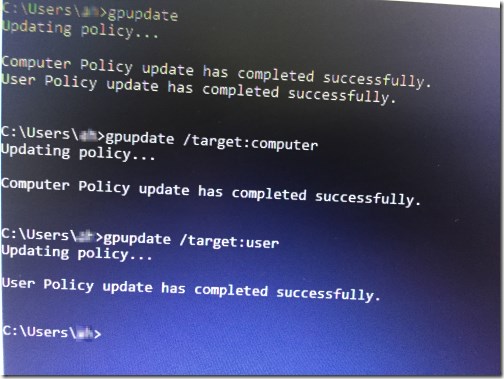 ****I'm not an expert in group policy, but from what I understand, the Windows 10 machines are using group policy extensions that were not previously used for the XP or Win7 machines. For now it looks like the users are going to have to live with this.