Dynamics GP User Group for the UK, or not?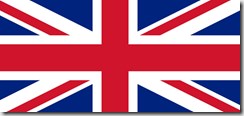 Today at m-hance customer day there was a session titled "Joining Information,New Microsoft GP User Group", hosted by Andy Brown of m-hance.
This session was short, at half hour with an open questions to the audience.
The questions were on purpose seeing formative views along the lines:
Do the people present think that a GP user group is a good idea?
If so what should that User Group look like?
Who should run it?
Should it be independent of partners
What would it offer to members?
At this time September 2015, I am unaware of any UK user groups for Dynamics GP. In the US, there is GPUG (GP User Group) a user group that is strong enough to hold a conference each year in the US. It is supported by Dynamic Communities an organisation from that describes itself as…
Dynamic Communities Inc. is the administrative organization behind professional associations and software user groups such as the Dynamics AX User Group (AXUG), the Dynamics GP User Group (GPUG), the Dynamics CRM User Group (CRMUG), and the Dynamics NAV User Group (NAVUG).
Should Dynamic Communities be approached to help?
m-hance would consider helping with seeding a new user group, supporting it to get it going, after all it is in their benefit to grow a strong user community that shines and evangelises the product. It could be just a user group affiliated with that single partner, but an independent user group seems like a much better proposition, one in a position to encompass all the users of GP across all partners in the UK. Any sponsors would find an partner agnostic group spanning all users a more tempting proposition, I would imagine.
Data protection prevents partners passing on customer details, but they can promote such a user group's existence in say email communications with their customers, thus drive users to such a group.
A show of hands showed half the audience to be interested, however my personal view is that each of those who were interested had a different idea of what a user group should look like to them. There was no firm conclusion.
I would be interested in any comments against this post from people who have touched GP user groups in other territories and how they work there, and what they get out of them.